Home
Welcome
Have you been looking for time to feel better and relax? Are you feeling pain or numbness? Are you immune suppressed or have severe swelling? These are a few things massage can help you with. My name is Lisa Parker and I am a licensed, certified, experienced and well educated massage therapist in Thornton, CO. Just recently I have expanded my practice to include Kimberly Dawn-Thompson. She is an excellent addtion to LPMT. Click her name to view more information about her background!
If you are interested in a specific modality please click one of these links:
*Lymphatic Massage *Polarity/Reiki *Neuromuscular/Trigger Point Therapy *Structural Balancing
Please take some time to look at our website and read some of the testimonials to see if you would be interested in booking a massage with us.
"My goal as a massage therapist is to help people. I keep focus on the client during the session, this enables me to really hear what you and your body need. I have a vast variety of skills; "tools" in my belt to assist you with your personal healing progress. I believe every person needs some time to be treated well, my goal is to provide this time for you." ~Lisa
"It is my desire to help facilitate relaxation and promote positive progress on ones healing journey by using my knowledge, skills, and abilities with genuine care, compassion and competence to fine tune an individualized treatment and maximize my clients healing and relaxation." ~Kimberly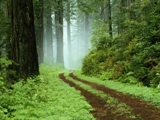 You can also find me on www.healthprofs.com under massage therapists in the Thornton area or in the 80241 zip code as well as on Yelp.
***GIFT CERTIFICATES ARE AVAILABLE-- PLEASE CALL 720-984-9822